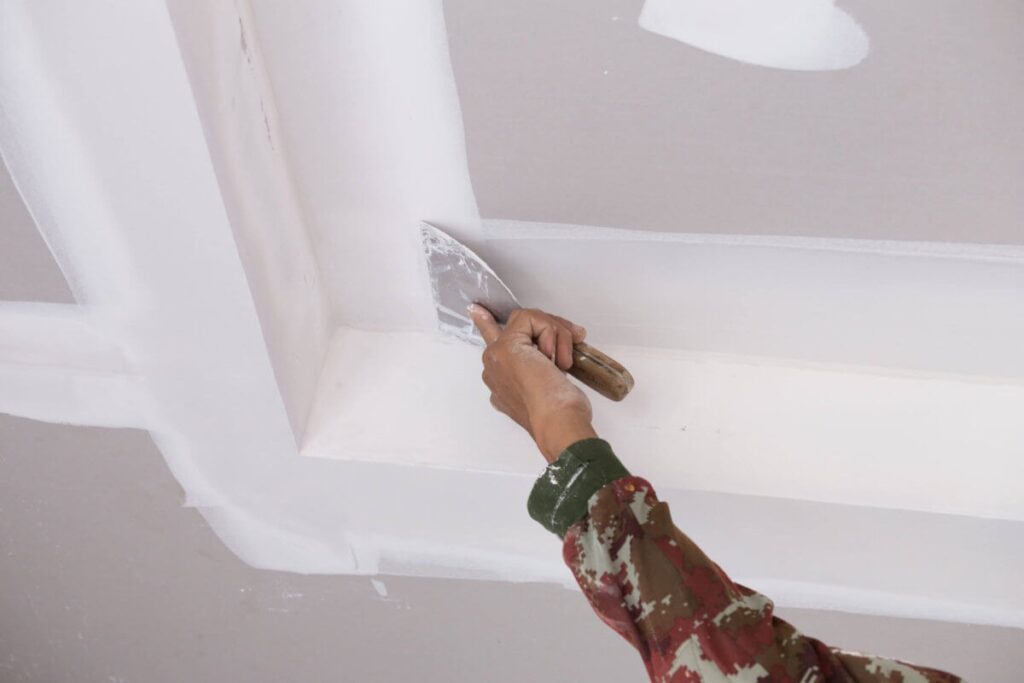 True color technology
Truest White Wall Putty
Greater Resistance to Water
Perfect Bonding with the substance
Ultra Smooth Finish
Quick, Easy Application
Cost effective
Avoids the need for frequent repainting
Aesthetic appearance of the walls, ceiling, and doors
The paint is kept in its authentic colour tone.
Wall Putty shields pricey paint against moisture and flaking
Long lasting-smooth finish
True Color Technology: Wall Putty is made with this ground-breaking technology, which enables colors to reflect the hue you choose flawlessly while also bringing them vividly to life on the walls.
Extremely Smooth Finish: By concealing imperfections and filling in microscopic gaps, wall putty gives the wall surface an ultra smooth finish that is perfectly level.
Across the Economy: Wall Putty offers an unparalleled smoothness, a pure white base, and less absorbency. Wall Putty lowers the amount of paint used and the frequency of repainting by up to 30%.
Better Protection: Wall Putty's exceptional bonding and water resistance capabilities provide great protection for the paint against moisture, dampness, flaking, and peeling.
Quick and Easy Applications
Wall Putty offers special qualities that enable time and money savings. Wall Putty does not require a paint primer, which lowers expenses.
| | |
| --- | --- |
| | |
| | 12-15 Sq. Ft/Kg (Depending on surface of the Wall) |
| | | | |
| --- | --- | --- | --- |
| | | | |
| | | | |
| | | | |
| | | | |
| | | | |
| | | | |
| | | | |
| | | | |
| Dry Adhesion: 2 mm Thick on concrete storage 7 days (PE bag) 23°C+7 days23°C/50%r.h | | | |
| | | | |
| | | | |
| | | | |
| | | | |
| Compressive Strength : 2 d mould+ 5 d PE bag+ 21 d 23°C/50% r.h | | | |
| Flexural Strength : 2 d mould+5 d PE bag+ 21d 23°C/50% r.h. | | | |