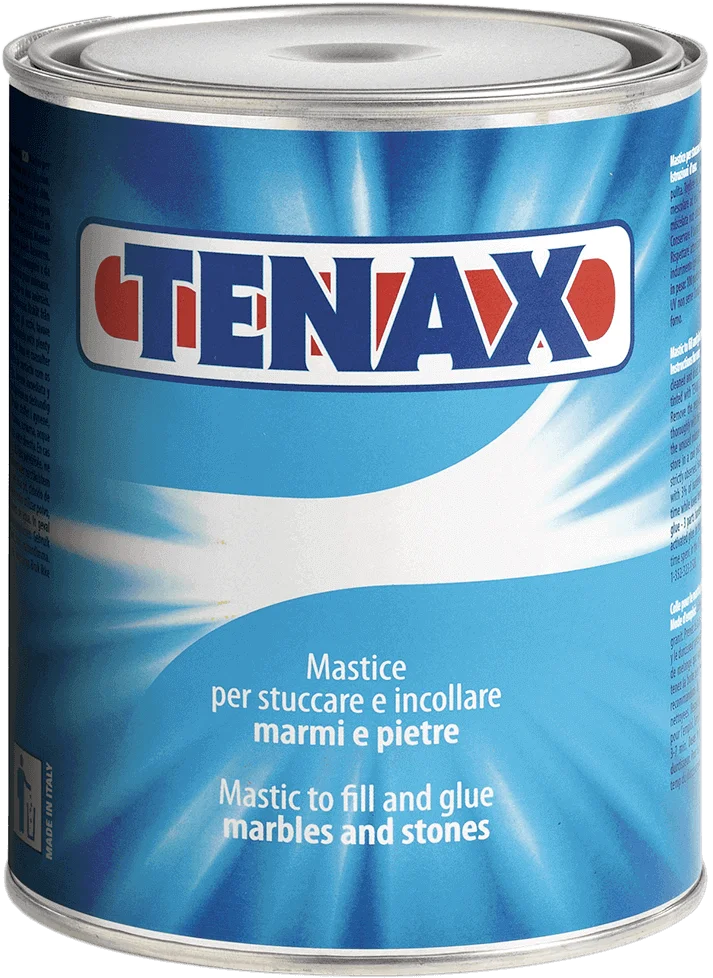 Tenax is a brand of adhesive and filler commonly used for repairing and filling cracks and gaps in marble and other types of stone.
There are various Products offered for different solutions.
Tenax Resina – T8 :- It is a Clear Mastics for grouting & bonding  between marble joints.It is used for gluing and filling cracks and gaps in marble and stones like Carrara.

Tenax Mastic 3G Coloured (Solid / Liquid) :- It is a General Mastics for grouting & bonding  between marble joints.It is used for gluing and filling the cracks and gaps of marble, onyx, and other stones.

Tenax Eliox A+B :- It is an Epoxy based Clear Mastics for grouting,bonding & filling cracks & joints.It is used for gluing and filling cracks and gaps in marble, stone, granite, quartz, and ceramics. It gives best-in-class adhesion and bonding. Its Packaging units are: Part A – 1.5 KG,Part B – 0.75 KG

Tenax Proseal :- High-Performing Sealer that retains the natural look of stones.For quartz-based materials and materials with mixed presence of silicates and carbonates for indoor and outdoor applications.

Tenax Cera Fluida :- It is a Liquid Wax to Enhance the polish on stone. It is a Premium wax polish that restores polish and gives an immediate gloss-effect to stones.

Pre-Setting Anti Efflorescence :- It protects the porous and absorbent surface against the rise of ferrous salts and other contaminants, such as staining elements that may result from the back of the tile.
Synthetic Acrylic
Have the distinction of installing over 5,000 acrylic courts in India and neighboring countries till-date… the highest ever by any company!

The material is ITF Certified, UV-resistant, and water-resistant
2. Artificial Turf for FIFA and FIH Certified fields
Artificial Turf from a Leading European brand which is a FIFA Preferred Producer and FIH Preferred Supplier

Installed the maximum number of FIFA and FIH Certified fields- combined in India

Certified by the International Hockey Federation as an "FIH Certified Field Builder"

Have installed hockey surfaces used for the "FIH Junior Mens World Cup 2016" and currently in use for the "Hockey India League"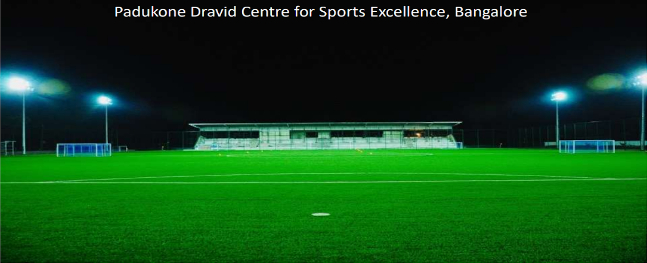 3. IAAF Athletic Tracks
We represent one of the leading IAAF Certified Athletic Track companies from Europe.

Supply all types of track surfaces – 
Full PUR System 

Sandwich System 

Spray System
4. Poly Urethane (PU)
These are surfaces made of polyurethane with the base material being S.B.R. rubber and then Polyurethane on top.

The surface is extremely hardwearing having high tear and tensile strengths.

 It comes in different thicknesses as per the sport to be played. 

The finish of the PU differs from inside usage to outside usage.

For inside the PU finish is smooth in nature while outside it is rough in nature.

5. Poly Vinyl Chloride (PVC)
A foam-based synthetic surface with layers of foam as backing, woven fiberglass as the middle layer, and 100% vinyl wear layer as the top finish.

Available in thickness ranging from 2.5mm to 12mm with excellent shock resistance and superior stability.

Comes in different colors and have got an option of maple finish.
6. Maple Wood
Sourced from a reputed and WSF Certified American Supplier 

Is the hardest hardwood recommended for Squash, Volleyball, Basketball and Badminton Courts indoors.

Installed with vapor barrier at the bottom, rubber pads, sleepers, ply, and maple wood on the top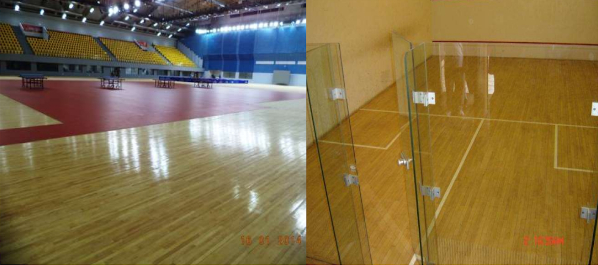 7. Squash Court
A squash court also employs hard plaster/wall panels for walls and glass wall for back glass or all-sided glass squash court.

We have our own brand – "SynPlast" which is a World Squash Federation Certified hard plaster for walls. 

Our brand "Syncotts Rear Glass Wall" is certified by World Squash Federation.
8. Seating
We provide seating solutions for stadiums- outdoor, indoor halls, etc.

The seats are imported from reputed manufacturers based in Europe and S. Korea

Seating comes in all forms i.e. fixed mounted on concrete or steel rails or floor-mounted brackets