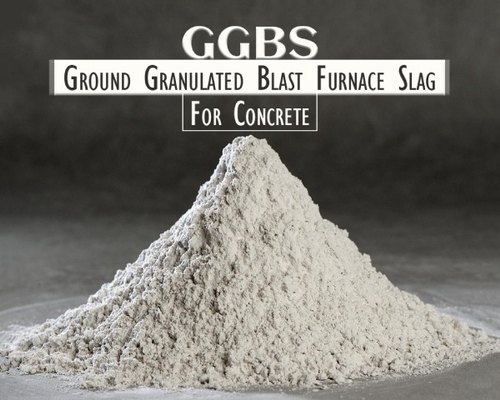 GGBS is a by-product from steel plants obtained from blast furnaces, during the separation of iron from iron ore. The process involves cooling of the slag through high-pressure water jets, which enables the formation of granular particles. The granulated slag is further processed by drying and then grinding in a vertical roller mill or rotating ball mill or roller press to a very fine powder, which is called GGBS.
A sustainable material for green building construction.

Replacing Portland cement with GGBS helps in reducing CO (carbon monoxide) emissions

By using GGBS water demand decreases which further reduces capillary pores.

GGBS is slower to react with water than OPC which will help to give more time to place concrete.

The rate of heat evolution associated with GGBS is reduced which will reduce the thermal crack 

GGBS increases compressive strength because GGBS has higher activation energy than OPC.

GGBS gives a better finish.
GGBS is available in bulker as well as bags.