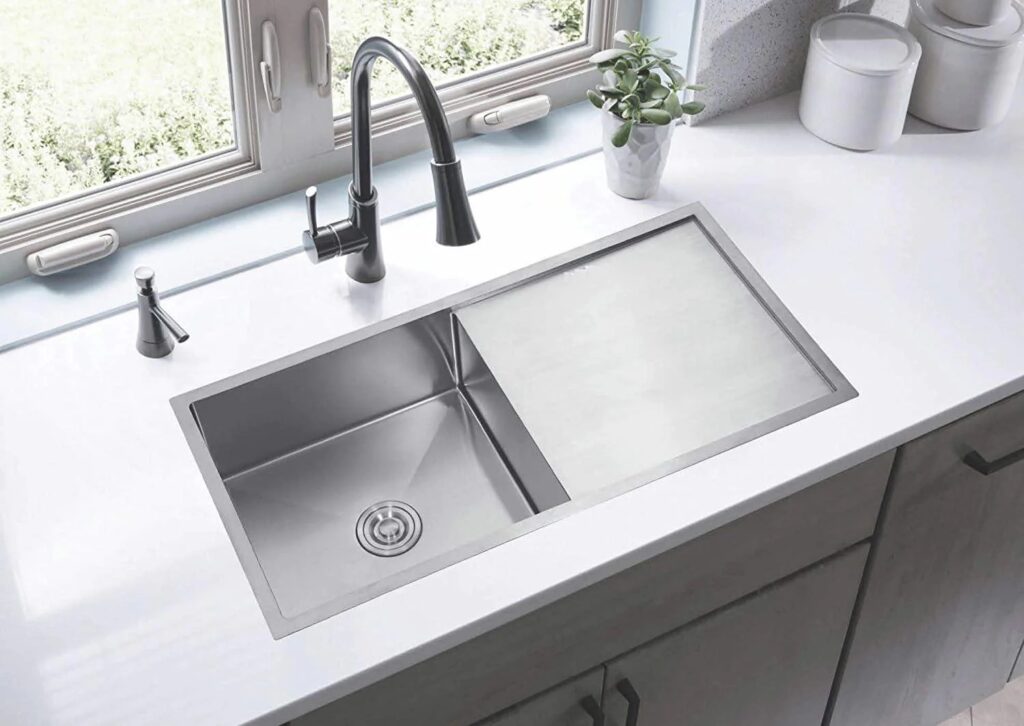 A stainless steel kitchen sink is a type of sink commonly used in kitchens. It is made from stainless steel, a durable and corrosion-resistant metal that is easy to maintain and clean. Stainless steel kitchen sinks come in various shapes, sizes, and designs to fit different kitchen layouts and styles.
Some of the benefits of a stainless steel kitchen sink include its durability, resistance to rust and corrosion and ease of cleaning. Stainless steel is also a non-porous material, which means it does not absorb bacteria or odors, making it a hygienic choice for kitchens. Additionally, stainless steel sinks can be relatively affordable compared to other sink materials such as granite or porcelain.
When choosing a stainless steel kitchen sink, consider factors such as the size and depth of the sink, the number and placement of the faucet holes, and the gauge (thickness) of the steel. Thicker gauges are generally more durable and less prone to denting or damage, but they can also be more expensive.
Overall, a stainless steel kitchen sink can be a practical and stylish choice for any kitchen, providing a durable and functional workspace for cleaning dishes, preparing food, and other kitchen tasks.